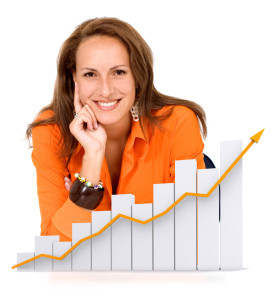 The Pradica methodology covers all the steps taken to find a targeted customer, convert them into a sale, and then recycle them in the process to promote more services. We have found that many customers think they need just one or two things to solve their problems, but in reality, they need a strategic plan that is tailored to their business.
Our first step is to do a full assessment of your business to find any loopholes or bottlenecks in your sales and marketing funnels. Once we have implemented correct procedures to handle new business and have corrected any technicalities in the business process, we start our integrated marketing plan.
In today's digital word, the consumer is more knowledgeable than ever, so it is important that you create some type of relationship with them in the life-cylce of their buying process. Our techniques are used to attract your targeted customer at different stages by offering them content that is delivered precisely at the right time.
The inbound marketing or "around the clock" marketing technique is the most successful method of marketing we have found in the past 10 years. This is because there are three simple steps in this process that make it extremely effective. The idea of the inbound methodology is to magnetize your potential customer with great content, convert your potential customer through great calls to action and landing pages, and finally close your potential customer through engaging direct response and automated marketing campaigns. We call it "life cycle marketing" "around the clock marketing" or as many know it, inbound marketing.
START YOUR FREE ASSESSMENT TODAY
INCREASE SALES AND CLOSE MORE LEADS
The final phase in our formula for success that we do that is not mentioned above involves CRO or conversion rate optimization. This is the process of creating an experience for a website or landing page visitor with the goal of increasing the percentage of those visitors that convert into actual customers. We use state of the art, proven technology to analyze your website and get precise and accurate feedback on what your customers specific likes and dislikes are. We will then optimize your website in the best way possible to maximize profits.

Want To Learn More About Conversion Rate Optimization?